The Neva Masquerade Siberian is a proud Russian breed, they are strong and powerfully built, with well proportioned characteristics and perfect for people with allergies.
Our cat are hypoallergenic and produces less Fel d1 than other cat breeds.
Unlike most Siberian cat breeders, we test our breeders and some of our kittens for their Fel d1 protein level so that we can offer a kitten you can live with comfortably.

All of our cats are part of our family, and we take tremendous pride in raising well socialized, interactive kittens that will delight their owners for years and years. All our cats for breeding are in good health and condition, they have lovely nature and temperament. All our adults cats are tested and are free of FIV, FELV, PKDef and HCM (no known risk).


Hypoallergenic Siberian Cats and Kittens from Martin Siberians Cattery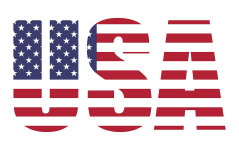 Copyright notice 2016 All rights reserved
Links to more information on cat allergies:

-----Why buy a kitten from Martin Siberians?

All Siberians cats are not created equal. About 50% of Siberians have a Fel d1 allergen levels lower than those of a normal cat. At Martin Siberians, saliva is tested of our breeding cat and they are carefully selected for their low level of allergens. We are fortunate to have more than one Neva masquerade breeding cat tested for allergen Fel d1 for saliva with an allergen levels among the lowest in the world.
Alaska, Bella, Ariel, GiGi, LoLa,Chanel and Misty are tested ''Extremely low''.


-----What is the price of a kitten sold as pet?

We are not systematically tested by the laboratory saliva of all kittens. We test the saliva of some or all kittens in litters of Alaska, Misty, Ariel, Chanel, LoLa, GiGi and Bella. (at our discretion)

The price of a purebred Siberian kitten MALE OR FEMALE whose saliva is not tested is
$ 4,090. +taxes.

The price of a kitten whose saliva is tested for the degree of Fel d1 allergen may varied depending on its result in allergens (from $ 3,490. and $ 4,990.)
$4,290. +taxes for a ''Medium-Low''
$4,490. +taxes for a ''Low''
$4,690. +taxes for a ''Very Low''
$4,990. +taxes for a ''Exceptionnally Low''

In all cases, you have the assurance that the saliva of the parents of these kittens was tested and the test results are excellent.



---- When can I adopt my kitten and my kitten is sterilized before arriving home?

Your kitten will be able to leave usually at 14 weeks.

Subject to the care of competent veterinarians, our kittens are seen and monitored to ensure their perfect health. Working in close collaboration with our veterinarian, we have learned a lot about feline health and have acquired general skills aimed at ensuring the health of our pets. It is the veterinarian who will make the decision on whether or not the kitten can be sterilized before its departure. The sterilization fee is $ 260. + additional taxes per kitten.


---- Do you take back a kitten in case of allergies?


No warranty is given about the possible reactions you may have or develop. The breeder can not guarantee that the kitten will not cause allergies. It is important to choose a kitten based on the importance of your allergic reactions to avoid disappointments.


You can find more information in the section ''hypoallergenic.''

Should a case of allergic reaction within 7 days happen, the breeder agrees to take the kitten back to find him a new family. An amount ranging from $ 2,050. (for cats at $ 4,090.) and
$ 2,350. (for cats at $ 4,690.) may be given back to the buyer under certain conditions.


---- Can you send your kittens by plane to British Columbia, Alberta, Ontario or any other provinces?

Our kittens could fly with Air Canada in cabin to most cities with a flight nanny.
Simply contact us by email for any information.


---- Can you deliver if I don't have a car?

Yes. We can deliver your kitten for an additional cost of $ 400. taxes included in Montreal or Edmunston, New Brunswick.

----- Are these tests reliable?
The older tests on the fur and saliva made a few years ago gave controversial results, not very reliable and quite variable.

Since then, the saliva tests in 2015 have evolved and are now much reliable to 80% on a kitten and 90% on an adult cat. Even today, some breeders are reluctant to the idea of testing the saliva of their breeding cat and mention that these tests are still unreliable, probably to avoid the following: the Fel d1 allergen tests are expensive and they do want to invest in this sense, the only laboratory in Virginia in the United States or the result of their breeding cat saliva tests is disappointing and they prefer not to talk about it.

At Martin Siberians, we are proud of the results of saliva tests and we can say that our cats have a low degree of allergen Fel d1. The results are on page '' Our Siberians'.
----- In these conditions, how to know if a Siberian kitten has a low allergen Fel d1 degree or not?

The degree Fel d1 allergens of a Siberian cat is on a scale from 0.06 to 32mcg (micrograms). We consider that a Siberian cat with a level of Fel d1 allergen of 4mcg and more, can not be called a Siberian cat with a low level of Fel d1 allergen and should not be sold in homes with allergies to cats since allergies can develop or worsen over the years. The typical result observed for a Siberian cat is usually between 4 and 16 mcg. Our cattery contains no breeding cat above 3.29mcg so from the ''Medium-Low'' category (see '' hypoallergenic ''). The only way is to test the saliva of the kitten in the laboratory to know the degree of the kitten allergen. In the same litter, all kittens will not have the same degree of allergens. If an individual has a severe allergic reaction to Fel d1, it should in most cases interact with a cat 'Very Low' 'or' 'Exceptionally Low' in degree Fel d1 allergen. Someone who has a mild allergy should feel comfortable with a cat 'Medium-Low'.
----- What differentiates us from another Siberian cattery?

We breed only from Siberian Cat Neva Masquerade Pure Race.
There are two types of Siberians: the traditional (usually colored tabby) and Neva masquerade (pointing to white). This means that at Martin Siberians, your kitten will be born of a Neva Masquerade father and mother Neva masquerade. Your kitten will be a Siberian Kitten Neva Masquerade Pure breed. Many catteries in Quebec mix the two types and mate the traditional and the Neva masquerade together. The eyes of all our cats are blue. Kittens also have blue eyes like their parents.
<script>
(function(i,s,o,g,r,a,m){i['GoogleAnalyticsObject']=r;i[r]=i[r]||function(){
(i[r].q=i[r].q||[]).push(arguments)},i[r].l=1*new Date();a=s.createElement(o),
m=s.getElementsByTagName(o)[0];a.async=1;a.src=g;m.parentNode.insertBefore(a,m)

})(window,document,'script','https://www.google-analytics.com/analytics.js','ga');

ga('create', 'UA-100515520-1', 'auto');
ga('send', 'pageview');

</script>